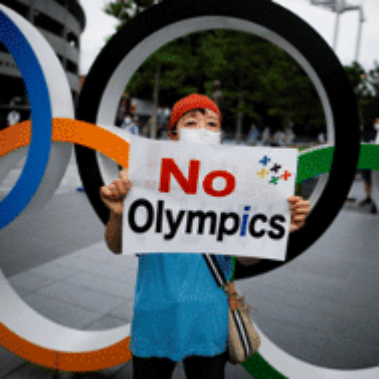 Augusta National shrewdly trademarked Jim Nantz's famous  phrase "a tradition unlike any other" to hail the annual Masters golf tournament. But there's no denying that the quadrennial Olympics is far more worthy of that praise.
The problem is that so much civil unrest and public debt have occasioned the modern Olympics that host cities invariably end up feeling like the giddy teenager who partied too much, and woke up with an olympian hangover.
No doubt we all remember the protests that scarred the 2016 Rio Olympics. But Brazilians could point to the poisoned chalice the 2004 Athens Olympics turned out to be for the Greeks. After all, the debt hangover from those Games not only triggered the EU financial crisis of 2010, but austerity measures to service that debt have many once-proud, middle-class Greeks now living like favela-dwelling Brazilians.
Alas, measure for measure, Covid-19 seems bound to make the 2020 Tokyo Olympics … unlike any other in this respect.
Contact:
ipinionsj@gmail.com
Length:  25 min