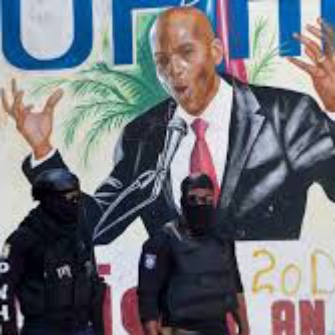 Haiti was the first Black independent nation in the new world. Therefore, you might have expected a who's who of Blacks worldwide to be among those attending the funeral of its assassinated president, Jovenel Moïse, in Cap-Haïtien yesterday. This, just as a who's who of whites were among those who attended the funeral of America's assassinated president, John F. Kennedy, in Washington, DC, in 1963.
Yet it's a reflection of how marginalized and disrespected Haiti has become that you'd have been hard-pressed to recognize a single face among any of the foreign delegations. Indeed, it speaks volumes that America thought the occasion only warranted its relatively unknown US ambassador to the United Nations, Linda Thomas-Greenfield, leading a delegation of even lesser knowns to show its respects.
Even so, nothing justified this universal snub quite like the attendees having to flee for their lives less than an hour into the funeral service when gunfire erupted outside the church. The US delegation made a beeline for the airport, leaving Haitians to the funereal devices that now govern their way of life.
Contact:
ipinionsj@gmail.com
Length:  25 min   05 sec